ARG Realty Property Management
At ARG Realty and Property Management, we are your one-stop shop for all property management related needs. From tenant screening services to building investment portfolios, we've got your back. We're even offering a free month of property management services when someone you refer signs up with us!
The Rules Around Airbnb and Short-term Rentals in Atlanta
Do apartments in Atlanta allow Airbnb?
If you're considering renting out your apartment through short-term rentals like Airbnb and Vrbo but live in Georgia, navigating the laws and regulations can be tricky. In particular, if you're living in an apartment complex in Atlanta, it's essential to know what you're allowed to do regarding short-term rentals. We'll explore some of these questions below, including whether or not apartments in Atlanta allow Airbnb, whether you need a license to rent out your apartment on Airbnb, and other important information about short-term rentals in Atlanta.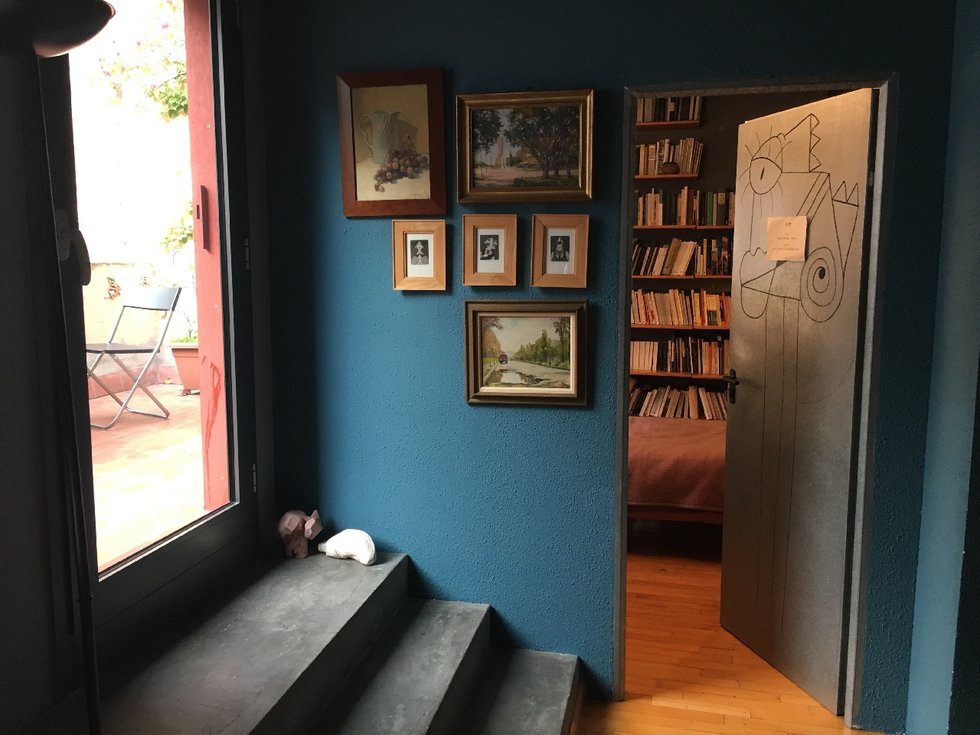 Can I Airbnb my Apartment in Georgia?
Generally speaking, it's not illegal for landlords or tenants to list an apartment for short-term rentals in Atlanta as long as they have permission from the landlord or property manager. However, some cities and counties in Georgia have laws that restrict rentals of less than 30 days due to zoning regulations. So it's essential to research before renting out your apartment on Airbnb or other short-term rentals.
Why do People Use Vrbo Instead of Airbnb?
Although both services serve the same purpose of providing short-term rentals, people may prefer using one service over the other for a variety of reasons. For example, Vrbo has a more extensive selection of properties and amenities, such as pet-friendly rentals and multiple bedrooms, which may make it a better choice for families looking for longer-term rentals. Additionally, Vrbo does not require hosts to be licensed as Airbnb does, so it may be a more convenient option for some.
Do I Need a License to Airbnb in Georgia?
Yes, if your rental property is located within the city limits of Atlanta, you must obtain a short-term rental permit. This is usually done through the city's zoning department and requires proof of compliance with all relevant laws and regulations. Also, hosts who list rentals on Airbnb must register with the state Department of Revenue and collect taxes from guests, including sales and local hotel/motel taxes.
Is Atlanta Shutting Down Short-Term Rentals?
In recent years, cities have cracked down on short-term rentals due to concerns about unregulated rentals impacting housing affordability for residents. For example, in 2018, the city of Atlanta passed an ordinance that restricted short-term rentals in certain parts of the town and required hosts to obtain a permit. However, many landlords still choose to list rentals on Airbnb and other services outside those restricted areas, so it's still possible to rent out your apartment through short-term rentals in Atlanta.
Renting out your apartment on Airbnb or Vrbo can be a great way to bring in some extra income if you live in Georgia. However, some laws and regulations must be followed when renting a property for short-term rentals, so make sure you research before jumping into the world of Airbnb. With that said, if you live in an area where rentals are allowed and you're able to obtain the necessary permits, hosting on Airbnb can be a great way to make some extra money.
Get in touch
Fill the form out and we will reach out to you as soon as possible. Thank you!
Postal address

691 John Wesley Dobbs Ave NE Unit C

Atlanta, GA 30312

Phone number

+1 (866) 919-5253

Email

allisona@argrealty360.com